I've Watched So Very Many Paranormal Investigations — YouTube Ghost Hunters And Those With Programs On Television Networks — Most With Unimpressive Results
Have you found the same to be true?
I try not to be critical . . . but isn't that the whole idea behind these investigations — to find proof that we're not alone . . .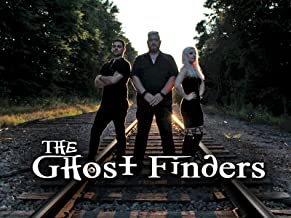 I'm impressed by The Ghost Finders. They have several crews working togethers and also separately. They either have better equipment or better special effects . . . And are much better actors.
I believe in the paranormal and enjoy a good ghost story . . . This video isn't the best presentation, but it is different from what I've seen from other investigations. We get to see a witch's ritual — something I enjoyed. Hope you will as well.
All Right — What Did You Think?
There was a bit of history. I think the difference for me was that these major ghost finders have psychic abilities . . . or highly intuitive. Their goal is to put the spirits at ease so they are comfortable and will cooperate.
That place was creepy, but the location is wonderful — great for kids . . . without the spookiness of the place. Just having a country feel would be wonderful. Too bad so many places have such an awful history. Not very pleasant for the living nor those who remained . . .
Thanks for stopping by. Leave me a comment to let me know your thoughts about this and other paranormal investigations.
Until next time!
Sharon