It's Rare That I'll Review A Product Here
But when I reviewed this journal on another one of my websites, I just had to tell you about it!! 
It did remind me of an old ghost story . . . also a scene from a haunted house movie where someone finds an old diary in the attic . . .It's filled with all kinds of family secrets . . . 
Or this would be the perfect place where you can record your ghost hunting adventures . . . or write your own ghost story . . . 
Rustic Town Leather Bound Journal
This authentic leather journal is made in the USA. It's a great gift for men or women of all ages. I think all the Harry Potter Fans would love this journal — it has that old world, mystical feel to it . . . This would be a great conversation piece on your coffee table — you don't even have to write in it . . . It would make a great sketch book, too . . .
Just click the image to the right to get more information and order your very own journal!!
Now that that's taken care of, let's get down to business with a great ghost story . . . I'm wondering about a diary . . . or some haunted place . . . How about a Dream Diary . . .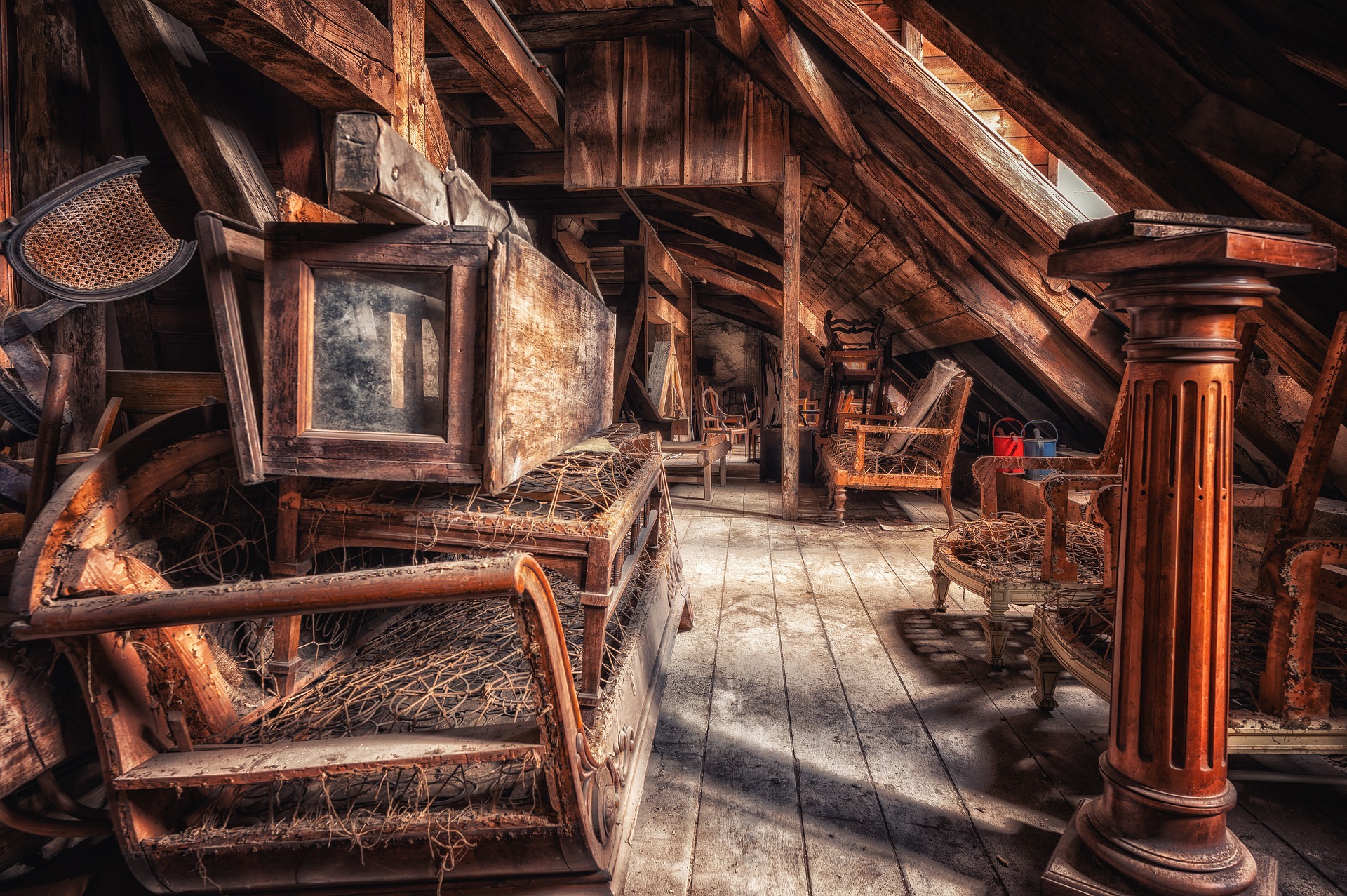 Grandma Ruth's Dream Diary
Weeks before Grandma Ruth's death, her dream diary recorded dreams about her dead siblings and parents, even grandparents all gathered around her bed, encouraging her to join them. She even had dreams of them all going to the beach or having a picnic in the mountains . . . Lots of fun family outtings she used to enjoy.
In the beginning of the diary and in reference to an earlier diary, Grandma Ruth wrote about hearing footsteps in the attic. What may have begun as a dream ended up being real . . . according to the diary. She wrote about the sound of loud foot steps and the foot steps going down the attic stairs across the upstairs hallway and down the stairs and out the front door — on several occasions, Ruth found the front door opened in the morning when she got up . . . She knows she closed and locked the door before going to bed.
Ruth wasn't one to shy away from strange things. She believed there was a logical explanation — even the paranormal seemed logical to her. If there was an angry ghost in her attic she wanted to find out all she could about it.
Grandma Ruth Called A Friend
Ruth and her good friend Carl decided they would get to the bottom of the disturbances in the attic. They stayed up all night, listening . . . Nothing. All was quiet. Ruth felt foolish, but Carl assured her that sometimes spirits don't act the same way when someone strange is in the house. They set up cameras and Ruth decided to spend some time at Carl's place.
They were able to monitor the cameras remotely. They heard the sounds of heavy foot steps . . . doors opened and closed in the upstairs bedrooms . . . It seemed the ghost was looking for Ruth . . . Pictures were torn off the walls, dresser drawers were spilled out, clothes hanging in the closets were tossed about along with shoes . . . 
Carl called a paranormal investigation team to go in and see what they could do to get rid of whatever it was in the attic. The notes in the diary were sketchy about the investigation. It just said that all was calm and Grandma Ruth was able to return home.
But There's Much More To The Story According To Ruth's Granddaughter
For months Ruth stayed home. She said she had a lot of cleaning up to do with the ghost's tantrum and having the investigators . . . She refused to allow anyone to help her . . . She refused to leave the house or have visitors . . . Finally, Carl came for a visit at the family's request . . . He found Ruth in a terrible state — sleep deprived, thin and unkempt . . . She didn't seem to recognize him or any of the family members who came when Carl called.
Whatever that angry thing in the attic was eventually possessed Grandma Ruth — The granddaughter didn't go into great detail about the amount of therapy that was necessary to get Ruth's mental and physical health back . . . She was never able to return home. The granddaughter believed her grandmother was still possessed, but her dream journal was just written to appease the therapist. 
Ruth did pass at the nursing home . . . When the family went to clean out Ruth's house, the air was thick and made one feel naucious . . . It took a team of paranormal practiciners to thoroughly clean out the house top to bottom including every nook and crany . . . The house may still be on the market. I know I don't want to even drive by it!!
Thanks for stopping by!
Sharon