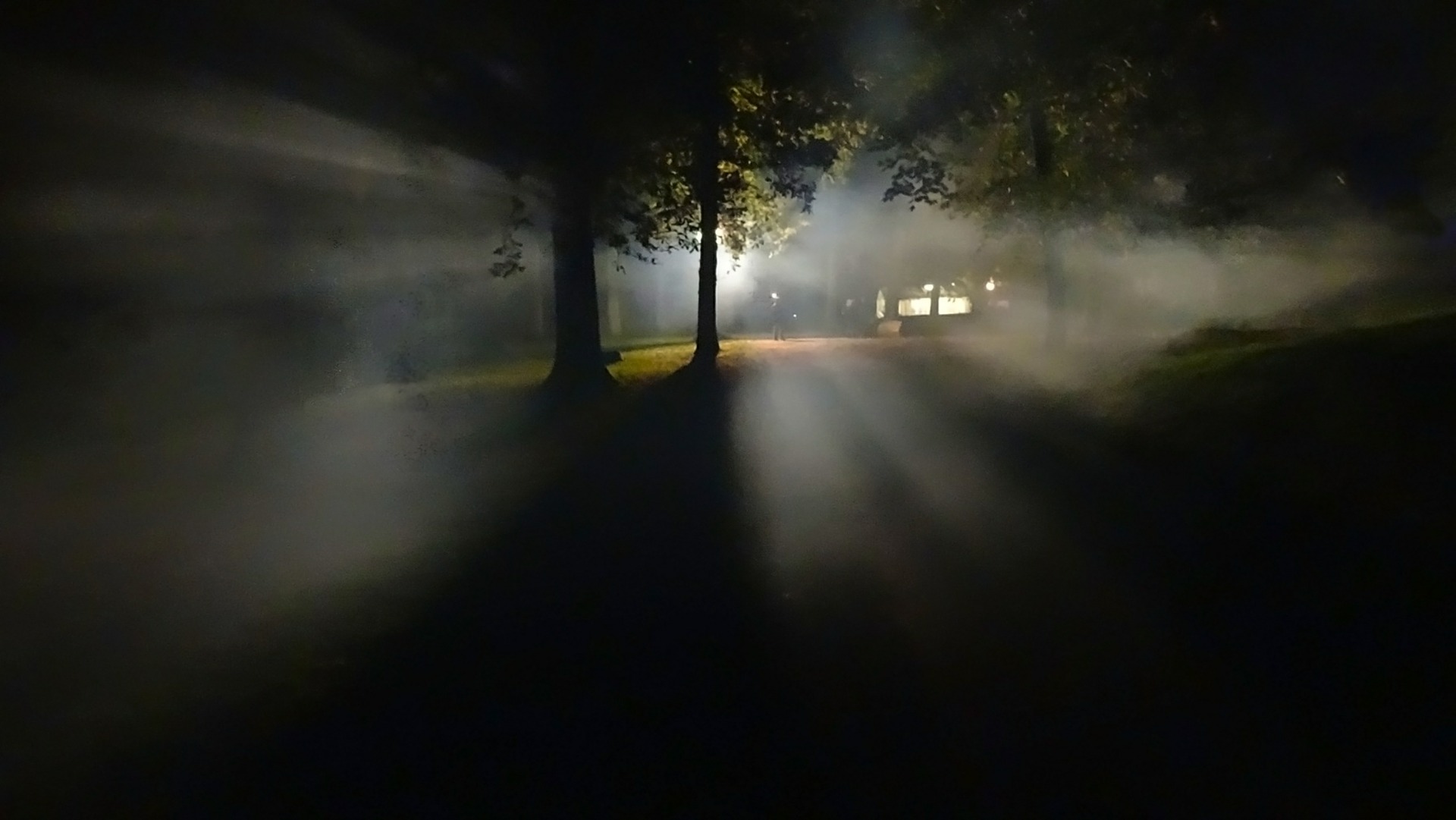 It's Raining During The Wee Hours Of The Morning . . .
This is the perfect time to watch a video about haunted places in America — many in Hollywood. There are all kinds of creepy experiences many have had in many houses. Furniture flying across the floor . . . apparitions, physical touchings . . . Not the most comfortable thing to be touched by a ghost . . . or lifted up by one . . . There are orbs and doors opening and closing — things we may have experienced in our own homes . . . 
It's always good to see haunted places — places you may want to visit for yourself . . . I'm fine with watching a video and allowing others to do the actual visiting . . .
Enjoy the video!
There Are Lots Of People Who Have Encountered Spirits In A Variety Of Locations
There are numerous stories of women spirits who walk the stairways . . . this has been told of many locations — stairs were quite dangerous — many have lost their lives falling down them . . . This could be a real haunting . . . or residual energy that manifests . . . 
I've visited places where I've seen spirits, of course, I'm never prepared with a camera to capture the apparitions I've seen . . . I would truly like to sit and talk with spirits to hear their story . . . I sometimes get images, but not a clear picture of more than a snippet of their life . . . They sometimes get frustrated with me and will move objects or even throw things at me. Not a very comfortable situation. I am a bit used to such events, but I do get freaked out!
Southern Ghost Stories seem to be quite popular — I believe they are more open to ghosts and spirits . . . perhaps even believe in curses . . . They have their own different images placed in areas for protection. It may be superstitution, but I believe there is some truth to much is what is seen and what is used for protection.
"Little Girl Lost" is a disturbing story — just the fact that a child's spirit is haunting a home. It is so sad to have a sweet child looking for her mother . . . It goes back to the Civil War — a child who is ill and wanting her mother — breaks your heart!
I found this video to be quite interesting and entertaining. I hope you enjoyed it, too.
Thanks for stopping by!
Sharon