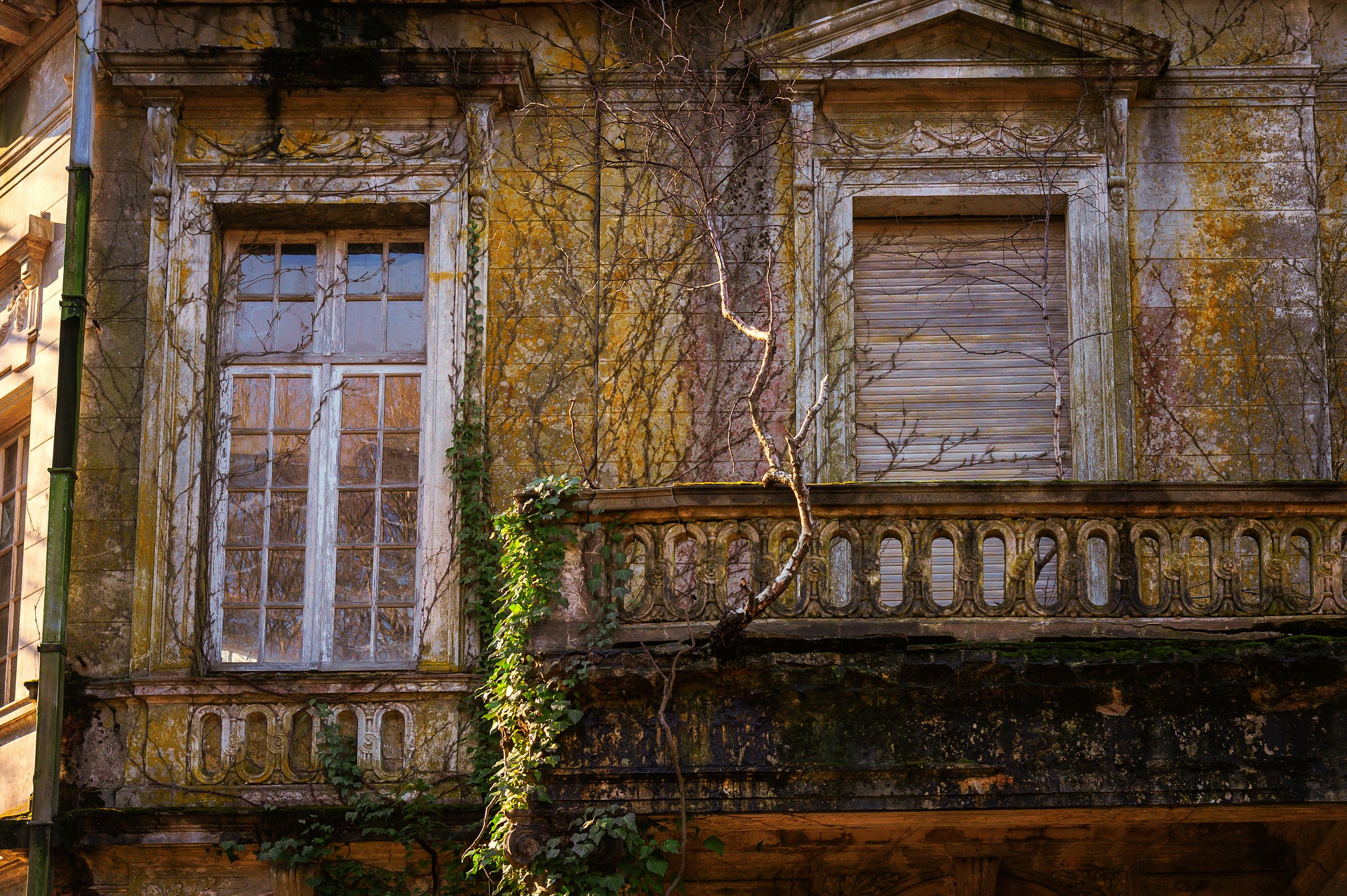 Two Of My Ghost Hunting Friends — Phil and Barb Are Always Getting Permission To Visit Abandoned Haunted Places
Permission is essential when visiting abandoned places . . . For one thing you want people to know where you are . . . And you don't want to get arrested for trespassing.
We've Investigated Many Abandoned Houses Over The Years
This one was especially creepy due to its history. At one time it was a nunnery. But the religious practices they performed were satanic in nature. I remember years ago visiting this property when it was on the market to be sold. I remember feeling ill when I entered a large meeting room. I pulled back the carpet in that room and found a pentagram burned into the hardwood floor. From what I could see in the room where I was now standing that at one time someone tried to get rid of the pentagram . . . but parts of it still remained.
Fortugnately, I wasn't feeling sick, I just had an uneasy feeling. I felt as though I was being watched . . . And something bad was going to happen . . . I suggested to Barb and Phil that we leave . . . but they had exploring to do. I became more insistant, but they refused to leave. Actually they preferred that I leave . . . So I did.
Maybe it was best that I not be in the house . . . or on the property. I was halfway down the driveway when I got a call from Barb . . . The screams will haunt me for the rest of my life.
I returned to the house, equipped with crystals, sage, candles, holy water and other objects. I called a few other people to come and help. They were from 15 to 30 minutes away.
I was focused on a ritual I saw performed in a vision the last time I had been in that house. I wanted to bring out the entity and capture it within the circle of salt I drew on the floor. I could feel my heart pounding in my chest . . . My hands were shaking . . . I had to stay focused. I couldn't allow my fear to control me . . . That thing fed on fear . . .
A Calm Enveloped Me . . . I Felt I Was No Longer Alone . . .
No, the other members of the "team" hadn't arrived, but there were monks in their robes lighting the candles and placing them about the circle of salt. They also sprinkled the holy water around. They were chanting something in a language I didn't understand. They burned other herbs . . . not the sage . . . Smoke filled the room . . . And in the center of the circle was a demon . . . Red eyes glowing . . . I looked away . . . 
I'm Not All That Brave When It Comes To Evil — I Want Nothing To 
Do With It
This old house has been in ill-repair for a very long time . . . And on this particular day of exploration, it's raining off and on. It's cloudy and gloomy . . . The good news it's daytime, not night. This place is creepy. I probably mentioned that earlier . . .
The ritual worked . . . The evil was captured within the circle . . . The monks did their thing . . . I went to look for Barb and Phil . . .
It could have been the weather or something paranormal . . . Barb had not called me . . . Whatever I heard wasn't Barb and Phil. They had no idea I returned and was doing a ritual. They wondered why I called others for help.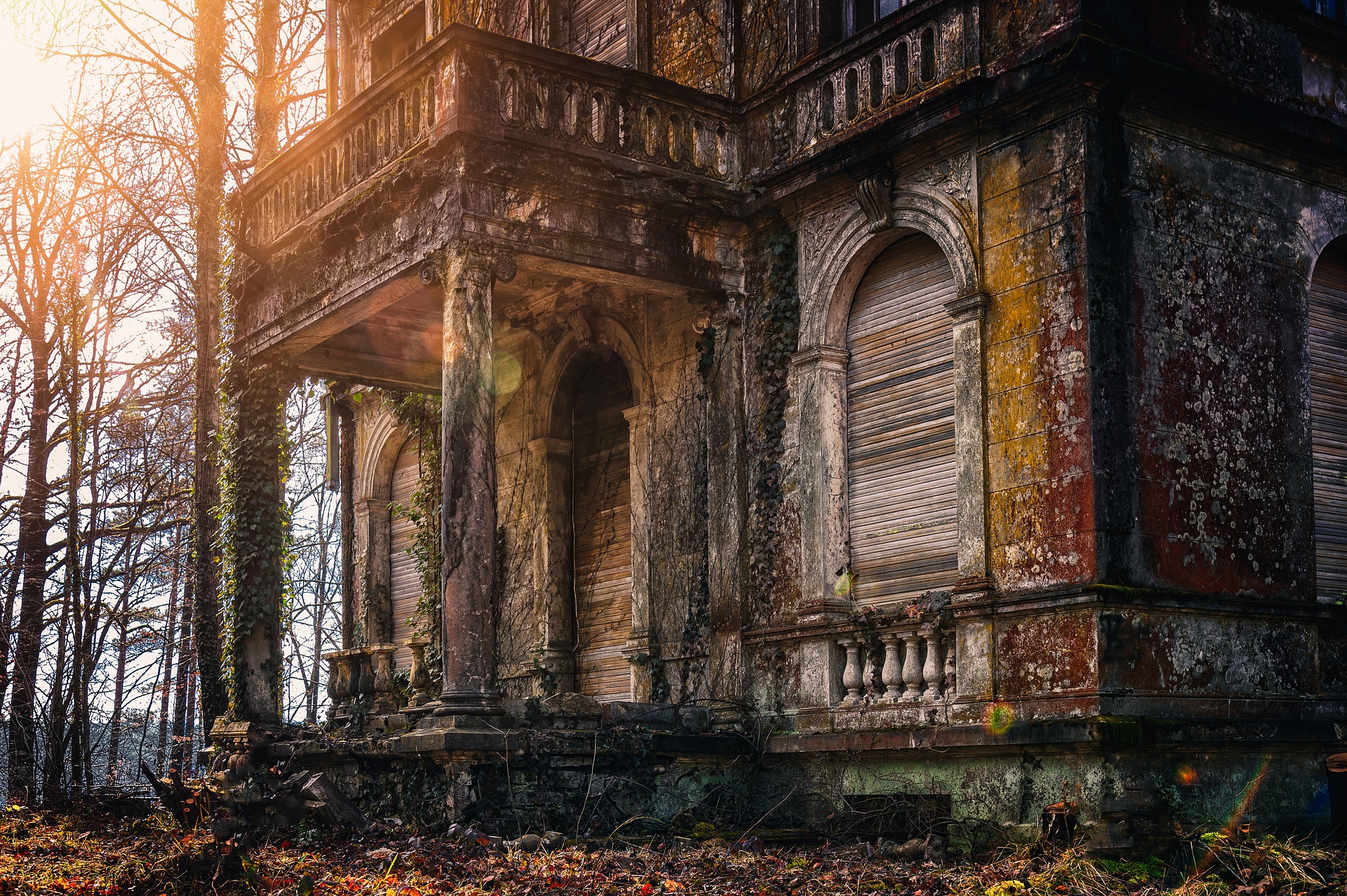 I don't know how much Phil and Barb believe . . . Sometimes its best to allow them to talk and tell me about all the great things they found and discovered. They captures pictures of orbs and got some clear EVPs. They did mention hearing chanting downstairs . . . There were no screams or scary scratching sounds . . . We had two totally different experiences . . . Maybe I should have stayed with them and not gone off on my own . . . I do seem to be drawn to the creepier side of haunted areas. On the property is a playhouse that completely scares me. It is beautiful to behold — any little girl would have loved to play in it . . . have tea parties . . . But I felt something sinister about it . . . Phil and Barb decided not to explore it. It was being moved to another location — It was sold to someone who wanted it in their backyard for their twin daughters . . . 
Thanks for stopping by!
Sharon