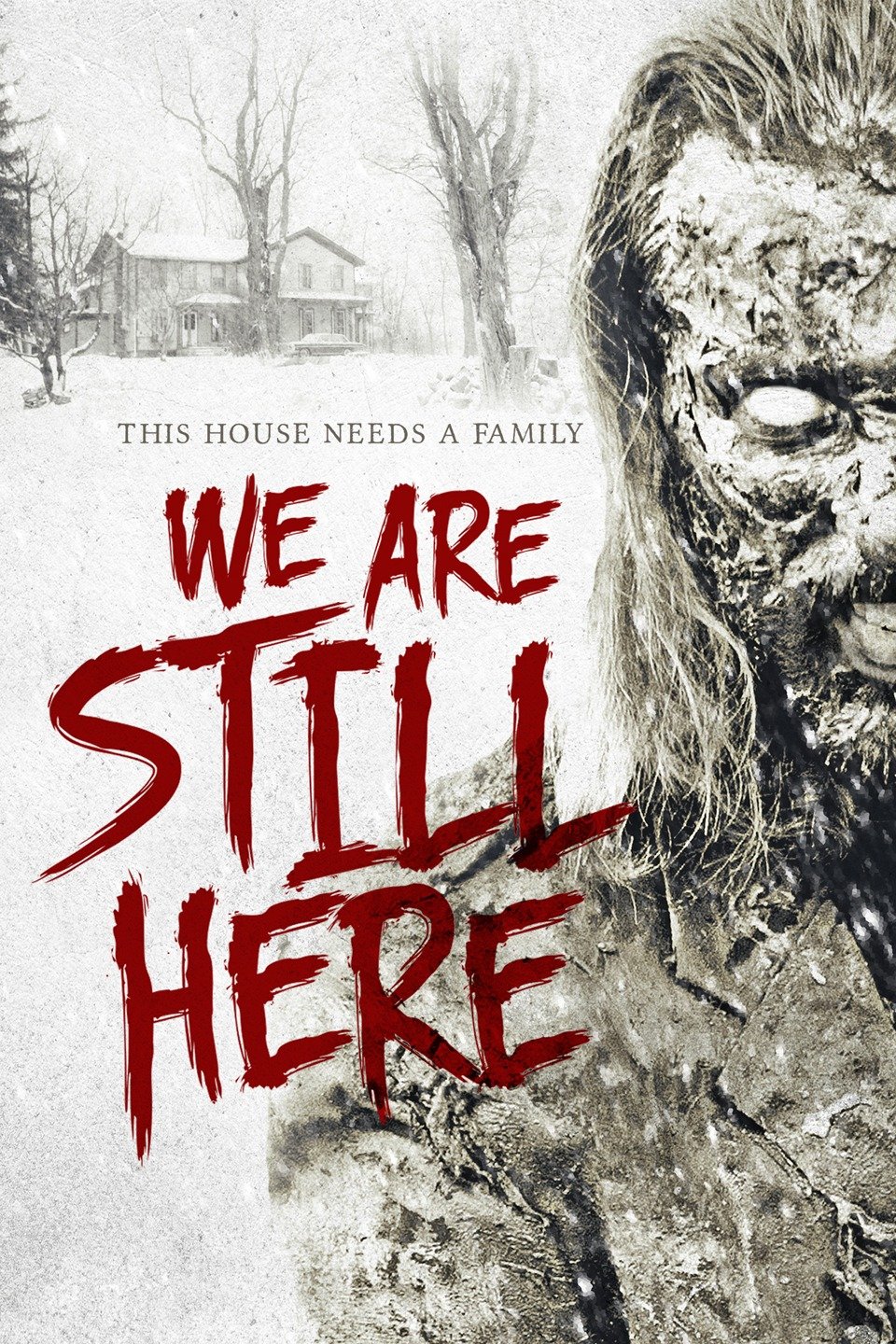 I'm A Great Fan Of A Good Haunted House Movie . . .
What I liked most about "We Are Still Here" is the fact that there was not a lot of special effects that made this "haunted house" haunted.
It's the "normal" stuff that I find most creepy — a basement that is extraordinarily hot . . . a cracked photograph, a baseball following Ann into the basement . . .
There's a history to the house that the new owners were aware — It was a former funeral home . . . At one time I wouldn't have thought that too bad, but now in the older years, I may definitely pass up such a home — no matter how tempting the price . . . 
There is also a mystery I wanted to solve about the house. You see there are some town folks who come a calling one evening and tell the tale of the former owner and how he was accused of selling the bodies instead of burying them as he was supposed to do . . . And this previous funeral home owner eventually took his own life . . . But that doesn't necessarily explain everything — it just creeps you out a bit.
Towards the end of the movie is the creepy and the horror and all that stuff we wouldn't want to experience in our own home.
I Thought It Appropriate To Share The Trailer Of "We Are Still Here"
My Goodness! That Trailer Told More Than I Was Planning To Share
I'm not into spoilers . . . but the trailer pretty much told it all . . . At least the part that I was trying to figure out . . . 
We've all seen movies where an unsuspecting family moves into a haunted house . . . But this one is different . . . 
You do get a sense that everyone knows something, but they're not going to tell you . . . In fact they don't even want to know you . . . 
I enjoyed this movie . . . watching it during the wee hours of the morning may not have been such a wise decision . . . but I did get through it . . . 
The important thing is whether it is the kind of movie you would like to watch either alone or with a special someone or with a group of friends . . . You may be able to catch it as I did on Amazon Prime Video. I should have an ad somewhere on this page . . . You'll find it if you're interested . . .
Thanks for stopping by! Leave me a comment on movies you enjoy — and your thoughts on this one if you've seen it.
Sharon